Main content starts here, tab to start navigating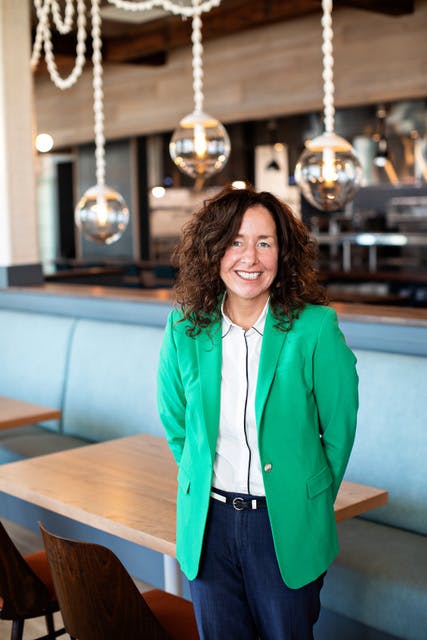 Gina Clemen
General Manager
Gina Marie Clemen is the General Manager of The Kingstide, a coastal-inspired Daniel Island, SC restaurant from The Indigo Road Hospitality Group. Born and raised on the banks of the Mississippi River in Iowa, Gina has fond memories of growing up on her family's farm—tending the garden and fruit orchard, canning summer tomatoes, and baking wedding cakes with Grandma Clemen.
Finding a love of connection through food, Gina set out on a path in the hospitality industry, which led her to luxury restaurants, resorts, and brands throughout the United States and beyond. Gina spent over six years overseeing seven Dean & Deluca cafés between New York City and Northern California before going on to serve as the manager of several high-end resorts in Napa and Sausalito. Serving on the executive teams of such concepts as The Market Hall and Cavallo Point Lodge at the Golden Gate in San Francisco, Indian Springs Resort and Spa in Napa Valley, CA, and LifeTime Athletic in Franklin, TN, Gina honed her skills as an experienced and enthusiastic leader in the hospitality industry.
Now, as the Assistant Manager of The Kingstide, Gina looks forward to providing gracious hospitality to each of her guests. A self-proclaimed mermaid, Gina is thrilled to help lead the team at the brand-new waterfront restaurant.
When she's not at The Kingstide, Gina enjoys sailing, swimming, beach bumming, practicing yoga, and collecting vintage cookbooks.