Main content starts here, tab to start navigating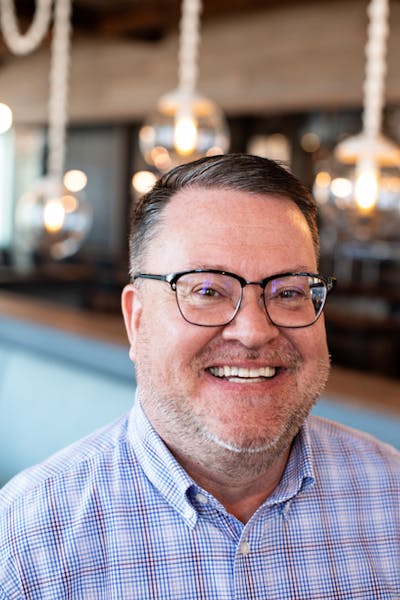 Jason
Bearden
General Manager
Jason W. Bearden is the General Manager of The Kingstide and The DIME, the brand new Daniel Island concepts from The Indigo Road Hospitality Group. Born and raised on his family's farm in Western Kentucky, where his parents have lived for more than 50 years, Jason learned the value of hard work at a young age. Applying those same ethics and values to his future endeavors, Jason studied History and Business Administration at Transylvania University in Lexington, KY, and obtained his law degree from Emory University in Atlanta, GA.
Combining his passion for farming and knowledge of fresh, local foods with his business acumen, Jason began his journey in the hospitality industry at some of the South's top fine dining establishments, including Nashville's F. Scott's and Atlanta's Canoe, before making his way to the Lowcountry in 2002. Charleston quickly became home for Jason, with its rich history and strong farm-to-table influences. He bolstered his front of house experience serving in management positions for some of the city's most prominent dining destinations, including High Cotton, Peninsula Grill, Slightly North of Broad, and most recently, General Manager of The Grocery, before joining The Indigo Road Hospitality Group in fall 2020.
At The Kingstide and The DIME, Jason and his team focus on delivering genuine Southern hospitality and providing an experience where both locals and visitors feel like regulars. Drawing from his fine dining background, Jason is excited to deliver first-class service in a refined, yet approachable atmosphere.
When he's not greeting his guests or coordinating the restaurants' next private event, Jason can be found at Middleton Place, where he has volunteered his history knowledge for the last sixteen years as a plantation house museum guide.